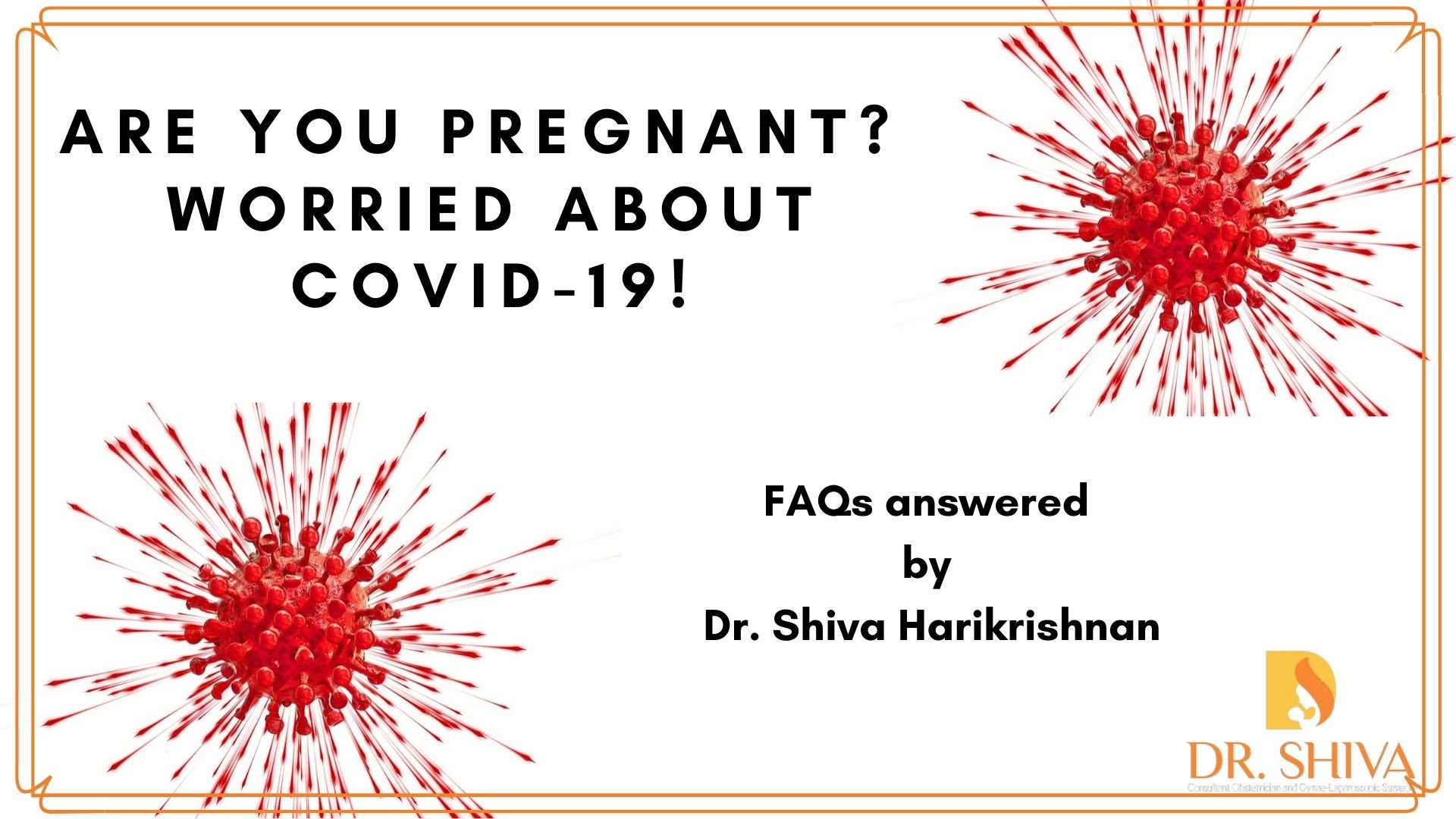 Pregnancy though is one of the most special times in the life of any woman it comes with some degree of anxiety in the best of circumstances; now to add onto this is the effect of COVID-19 pandemic. Here I have gathered some guidance from the national and international guidelines to help you to be familiar and to cope up with the COVID-19.
Are pregnant women more at risk to develop coronavirus infection?
Generally, pregnant women experience changes in their body and immune system that can cause an increase in the risk of acquiring many viral infections. All available evidence suggests that pregnant women are not at greater risk of becoming seriously unwell than other healthy adults if they develop the coronavirus. More than 80-90% of pregnant women experience only mild to moderate flu/cold like symptoms like dry cough, fever, shortness of breath, headache, fatigue, few present with loss of smell and taste, diarrhea, etc.
In a study conducted in UK (UKOSS –UK Obstetric Surveillance System), in about 425 women with coronavirus, only 1 in 10 required intensive care. 14%of affected women were asymptomatic, with very low mortality (death rate) of < 1% of cases.
Do Corona infection in pregnancy cause complications?
There are no data till date to suggest an increased risk of miscarriage or preterm birth due to COVID-19 infection. There is no evidence to suggest that the virus can pass to your unborn baby while you are pregnant (that is called vertical transmission) COVID-19 is not known to cause any abnormalities in your developing baby and also it will not affect your baby while passing through the birth canal during the process of delivery.
How to plan your antenatal visits during this COVID-19 pandemic?
Antenatal and Postnatal care is to keep you and your baby safe in pregnancy and birth and beyond, hence these are regarded as essential, you should be encouraged to attend but should engage with social distance measures. At least 6 face to face antenatal visits will be there.
Try to minimize the antenatal visits to the hospital for trivial complaints.
You need to visit at:
12 weeks for NT Scan (Down syndrome screening)
20 weeks for Foetal anomaly scan and
32 weeks for Growth Scan and Doppler
In case of low risk pregnancy, you will be instructed to do daily count on baby kicks from 20 weeks onwards. You will be encouraged to do more teleconsultation / virtual consultation, but approximately 6 face to face consultations will be there.
In the case of high risk pregnancy, an informed decision has to be taken after a thorough discussion between attending obstetrician and the couple about the number of antenatal visits and scans required for the optimum care.
How to prevent a pregnant woman from getting corona infection?
The most effective and best way to prevent infection is to follow general measures
General advice of safe social distancing and use of protective masks and gloves and hand hygiene has to be followed by the pregnant women. Safe social distancing is more important especially in the 3rd trimester of pregnancy.
What happens when a pregnant woman is tested positive?
As a pregnant woman with COVID positive is considered as 'high risk category' as per WHO guidelines, they will be admitted to the hospital once the test is positive. In some countries, they are only self-isolated. If symptomatic, definitely they need to be hospitalized.
Is there any effective treatment for COVID-19 infection in pregnant women? Is there any vaccination available?
Unfortunately, till now no effective specific treatment is available for COVID-19 infection; only symptomatic treatment is given to the affected pregnant women so also no effective vaccination is there to prevent the same but it is underway.
What will happen during childbirth of a COVID positive pregnant woman?
When a pregnant woman with the COVID infection goes into labour close monitoring of the baby using continuous electronic fetal monitoring is advised. Close supervision of the woman especially for the oxygen level will also be carried out.
Mode of birth – should not be influenced by the presence of COVID-19, unless the respiratory condition of the women demands urgent delivery, in that case, caesarean section has to be performed. Till now no evidence of perinatal transmission of COVID infection to the baby while passing through the birth canal, hence caesarean delivery reserved only for obstetric indications.
During vaginal birth, women will need to wear a mask and skin to skin contact of the baby to mother will not be allowed to reduce the transmission to the baby. There is no contraindication to take epidural analgesia for pain relief.
According to international guidelines, only one birth partner is allowed to be with the laboring women and the partner, of course, will have to wear a mask and follow hand hygiene religiously.
What is the advice regarding infant and breastfeeding?
The main risk for infants of breastfeeding is the close contact with COVID positive mother, who is likely to share infective airborne droplets. Mother has to wear protective masks and keep the head away from the face of the baby while breastfeeding.
Feeding mother has to practice hand hygiene i.e. to wash her hands with soap and water/sanitizer before handling the baby. She should be advised to avoid coughing or sneezing on the baby while feeding at the breast.
If the mother is agreeable to express breast milk and feed the baby by some caretaker who is well, it is also an acceptable alternative. Where mothers are expressing breast milk in hospitals, a dedicated breast pump should be used and of course, pump hygiene to be followed strictly.
An earlier blog post on COVID-19 and its impact on pregnancy can be viewed by clicking on this link 'Novel Corona Virus(COVID-19) and its impact on Pregnancy'.