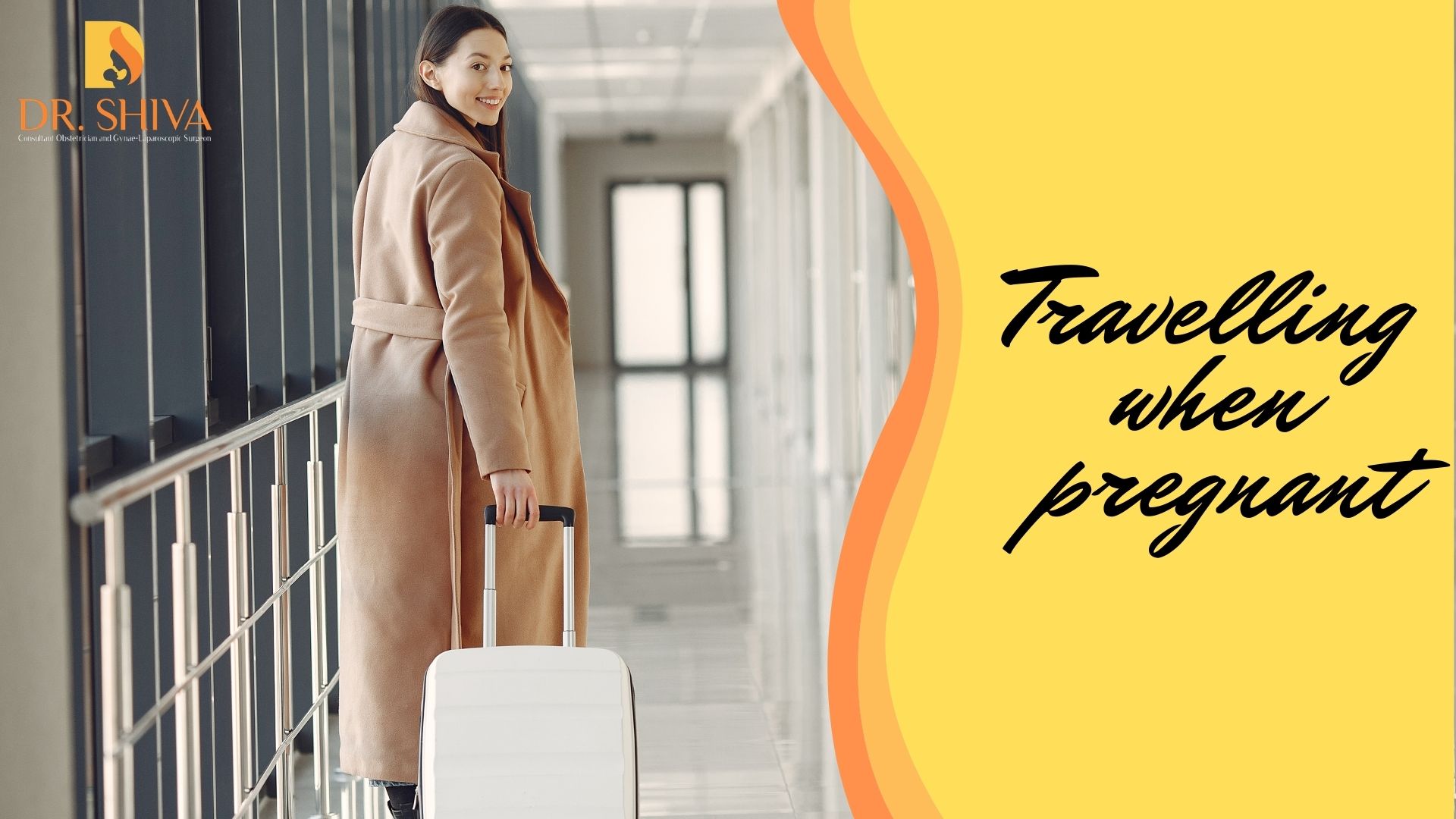 It is better to avoid travelling during the initial and final stages of pregnancy. Most women experience nausea during the first 3 months. They also experience tiredness during this stage of pregnancy. Chances of miscarriage are higher during this period. In the final stages of pregnancy, travelling may be extremely uncomfortable. So it is best to travel during the second trimester, 4 to 6 months.
If you are going through a healthy pregnancy, there will not be much complications to travel.
Travelling by car when pregnant:
If you are planning to travel for long hours in the car you have to take breaks in between. Do take bathroom breaks and short walks to increase blood circulation in your legs. Always wear your seat belt. It needs to be strapped across the lap and the belt across your shoulder should pass between the breasts. In case of sitting on the front seat, the seat needs to be pulled max to the back, and if you are driving the car move the seat far from the steering wheel. This is to reduce the impact of the airbag in case any collision occurs.
Always keep a list of emergency numbers in case any issue comes up in between the travel.
Travelling by air when pregnant:
Most flights do not allow women more than 35 weeks pregnant. If you have crossed 29 weeks they may ask for a letter from your doctor. The safest time to travel is between 18 and 24 weeks. If you are travelling in the third trimester it is best to avoid long distance flights in case any medical emergency occurs. Always wear your seat belt when seated. Do not be seated continuously for the whole flight, instead take short breaks to walk to increase circulation in your legs. Keep yourself hydrated by drinking water frequently.
Try booking a seat in the front row where you may have more leg space and also on the aisle side so it will be easier to get up and move. If you come across any breathing difficulty during the travel you may check with the attendants to provide oxygen.
If you are in the later stages of pregnancy better to keep a travel health insurance and make sure it covers for your baby too in case you give birth during the trip.
Travel by air needs to be avoided when:
Your doctor has advised to avoid any travels or to take rest.
You are going through a high risk pregnancy.
If you have crossed 36 weeks.
Travelling by ship when pregnant
If you are planning to travel on a ship it should be noted most do not allow after 28 weeks of pregnancy and a note from the doctor is also necessary.
What steps need to be taken before planning for a trip or travel?
Whenever planning to go for a long trip make sure to have a discussion with your doctor and consider their opinion on whether it is safe to travel or not. It varies for each pregnancy.
Always travel with a copy of all your records.
Do keep all your medicines handy in your hand luggage.
In case of travelling outside the country it good to have the number of the doctor who works at the location you are visiting in case of any emergency.
Avoid travelling to locations where diseases like Zika and Malaria are prevalent.
Drink water frequently and keep yourself hydrated.
Also when travelling ensure that the food and water you are having is healthy and safe. Avoid raw or undercooked food. Drink bottled water in case you are not sure of the source of water that is available to you.
Before travelling you may also check with the doctor if you need to take any vaccines like for flu.(influenza).
Avoid medications for traveler's diarrhea as it is not safe for pregnant ladies. Avoid any medicine which may not have been suggested by your doctor.
Do keep some healthy snacks with you which you can have in between to make sure your sugar levels do not go down suddenly or if there may be a delay in the availability of food and you may be hungry.
For more details, you can contact us.