Dr. Shiva Harikrishnan
F.R.C.O.G (UK), F.A.C.S (USA), M.R.C.P (Ireland), M.R.C.O.G (London),
M.D, D.G.O, M.B.B.S, F.MAS (Fellowship in Minimal Access Surgery),
M.S.M.I.G (S.R.C - USA), Dip: in Advanced Laparoscopy (France),
Dip: in Cosmetic Gyn: (UK), Dip: in Reproductive Medicine (Germany)

Sr. Consultant Obstetrician & Laparoscopic Surgeon (Gyn)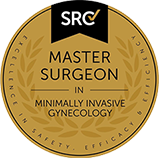 Master Surgeon in Minimally Invasive Gynecology (Surgical Review Corporation - United States of America)
Proven Expertise in Gynec: Laparoscopy
&
High-Risk Obstetrics
Dr. Shiva serves as Sr. Consultant (Obs./Gyn.) and Laparoscopic Surgeon at Medcare Women and Children Hospital, Dubai, UAE. Well in to the third decade of her illustrious career, she specializes in Laparoscopy, Hysteroscopy,
High-Risk Obstetrics and Cosmetic Gynaecology.
Fellow as well as Member of the Royal College of Obs-Gyn UK (FRCOG, MRCOG), she is also a
Member of the Royal College of Physicians Ireland (MRCPI in Obstetric Medicine). Additionally, she underwent
training in Laparoscopy from leading institutes of France, Germany and Italy,
after post-graduation (M.D, D.G.O) from India.
Dr. Shiva's expertise in Endometriosis, Laparoscopic Myomectomy, Minimally Invasive Hysterectomy, Fertility Enhancement Surgery and Tension-free Vaginal Tape (TVT) to cure urinary stress incontinence,
earned many accolades to build a strong repertoire amongst several loyal patients.
Nevertheless, Dr. Shiva's hallmark all through has been her presence in the Labour Room right at the "D hour" to assist and conduct each of those ten thousand plus baby births which indeed earned the love of her
patients, and smiles of bye-standers. She has also performed successfully many more than five and a half
thousand LaparoscopySurgeries.
---
OUR SERVICES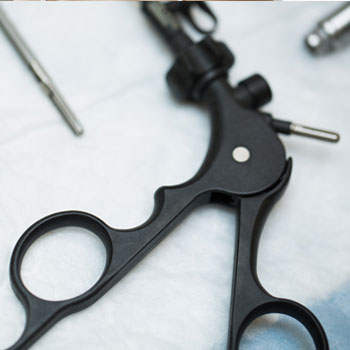 Laparoscopy
Diagnostic Laparoscopy
Laparoscopic Ovarian Drilling for polycystic ovaries
Laparoscopic Procedures for Ectopic Pregnancy
Laparoscopic Surgery for Ovarian Cysts
Total Laparoscopic Hysterectomy (even for big uterus and previous multiple fibroids)
Laparoscopic Myomectomy (expertise in removing huge fibroids)
Laparoscopy Assisted Vaginal Hysterectomy
Laparoscopic Surgery for vault prolapse
Laparoscopic Sling Surgery for prolapse of uterus
Laparoscopic Sacro-Colpopexy
Laparoscopy for Endometriosis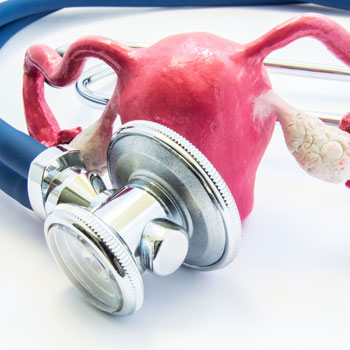 Hysteroscopy
Diagnostic Hysteroscopy
Hysteroscopic Polypectomy
Endometrial Resection
Myosure Myomectomy
Hysteroscopic Myomectomy
Novasure Endometrial Ablation
Thermal Endometrial Ablation
Removal of misplaced Coil
Lysis of Intrauterine Adhesions (Synechiae)
Septum Resection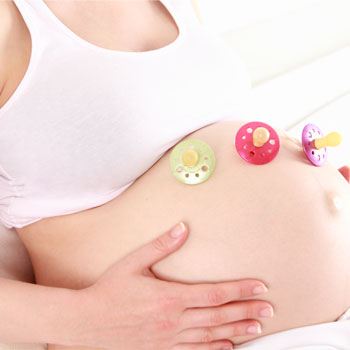 High-risk Pregnancies
Pregnancy Induced Hypertension
Pre-Eclampsia and Eclampsia
Gestational Diabetes
Diabetes complicating pregnancy
Intra uterine growth restriction
Twins pregnancy
Placenta Previa
Abruptio placentia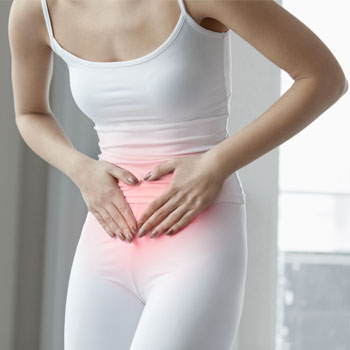 Other Gynae Issues
Pelvic Floor Repair
Cystocoele and rectocelerepair
Tension Free Tape (TVT / TOT) Urinary Stress Incontinence
Management of Gynaecological Endocrine Disorders
Prenatal Screening
Preconceptual and Premarital Counselling
Contraception & Menopausal Problems
Polycystic Ovarian Disease Management
Infertility Related Issues
Cervical Cancer Screening (Pap smear)
Puberty menorrhagia management
Colposcopy
Well woman check up
Cancer screening of uterus and Breast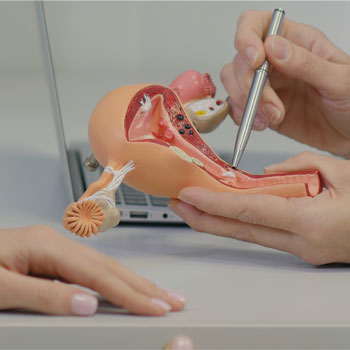 Aesthetic Gynaecology (Laser Rejuvenation)
Vaginal Rejuvenation & Tightening by Laser
Radiofrequency treatment for vaginal tightening
Vulval whitening (by laser)
O Shot (PRP Injection)
Vulval augmentation with filters
G Spot augmentation
Treatment for Vaginismus
PRP Treatment for Lichen Sclerosis
Treatment of vulvar pain disorders
Surgical labioplasty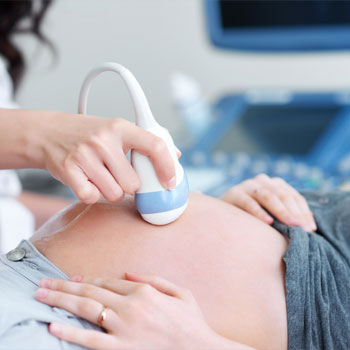 3D/4D Obstetric Ultrasound
Better View of the foetus in utero
To diagnose foetal anomalies viz Cleft Lip
Diagnosis of Congenital anomalies of Uterus

Better View of the foetus in utero
Arcuate Uterus
Septate Uterus
My goal is to provide patients with compassionate care while constantly striving for timely diagnosis and effective medical intervention.

Dr. Shiva Harikrishnan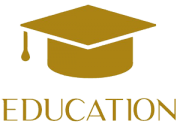 Fellow and Member of two Royal Colleges in the UK, Ireland and Fellow of the American College of Surgeons, USA, in addition to several Diplomas covering Advanced Laparoscopy, Endoscopy, IVF, Reproductive Medicine from prestigious institutions in France, Germany, and Italy after post graduation (MD & DGO) from India.
FRCOG – Royal College of Obstetricians & Gynaecologists, UK
FACS – Fellow of the American College of Surgeons, USA
MRCPI (Obstetric Medicine)- Royal College of Physicians, Ireland
MRCOG- Royal College of Obstetricians and Gynaecologists, UK
Post Graduate German UAE Diploma in IVF and Reproductive Medicine
Diploma in Endoscopy – Kiel School, Germany
Diploma in Advanced Laparoscopy, Clermont Ferrand, France
F.MAS – World Association of Laparoscopic Surgeons, New Delhi, India
MD(Obs–Gyn), DGO- Calicut University, India
MBBS – University of Kerala, India
Women's Health My Priority!
A big big THANK YOU to Dr. Shiva….
The way you handled my wife's entire journey of pregnancy was EXCELLENT. Your expertise in understanding the issues, treating it at right time in a right way is remarkable. Your nature & dedication deserves immense respect and our blessings.
God bless you. Best wishes.
Jignesh Lukka
'After searching for and consulting a couple of Gynaecologist for my multiple fibroids I met Dr Shiva who put all my apprehensions to rest. Considering my pre existing and a bit difficult condition I was apprehensive and kept postponing my surgery since years. But after meeting with Dr Shiva she put me at peace and patiently explained to me and my husband the surgery and the associated risks and really comforted us since mine was a high risk surgery. I am extremely happy to write that the surgery was a success and I am relieved of the very heavy monrhly bleeding and the accompanying pains and on way to full recovery after a major surgery.
I thank Dr Shiva and her team of doctors, support staff and post operative nurses for their good care and support.
I came across Dr shiva as a professional with a very pleasant, calm and a friendly demeanour and a humble human being and I am ever thankful to her. May God bless her.'
Ms RK
Thank you, Dr.Shiva for everything you have done to save my life. You are my Angel!! Good doctors like you understand responsibility better than privilege and practice accountability better than business. Before saying that you are an extraordinary doctor I want to tell you that you are an extraordinary human being.
Ms. Meenakshi Ahmed
I had a biopsy scanning and I had strange cells in my Uterus and Dr.Shiva called them funny cells and on her advice, I had surgery or rather a procedure, which lasted about 15-20 minutes and I was full of life and energy. I truly believe she is an angel and she has saved my life. She is always there when I call her and when I really need her. I thank her very much.
Ms. Salwa
I would like to say I am eternally grateful to you and doctors, nurses and support staff during this wonderful journey. I had an amazing experience and up until last year we did not know it was possible for us to have a baby. I will forever remember you in all our prayers and we thank you very much. A very difficult journey for a lot of people but you made it so very easy with your calm nature and thanks to you I have a little angel in my life.
Ms. Kavitha Ramkumar
I met Dr.Shiva for the first time when I was 20 weeks pregnant with my first child. I was extremely nervous when I went to meet her for the first time. But the moment I entered her room, there was a strange aura that gave me a very settling feeling because I saw so many pictures of kids she has delivered on her board and I was at peace. A lot of thank you notes from parents and that gave me the confidence and positivity and from then on it was a soothing experience, I and my husband had so many silly questions but Dr. Shiva very patiently answered all those questions and ensured that we were at ease. Mainly because of my experience of my first delivery, I made sure to visit her for my second baby as well. I strongly recommend her to everyone to deliver their babies to visit Dr.Shiva
Ms. Vandana Nair
After months of struggling with abdominal pain I got connected with Dr. Shiva in the very first consultation I knew I was in safe hands. To this day I haven't found any doctor who is as professional and affectionate as Dr. Shiva. She showed great care and support during my surgery and post-operative care. More than a year for the surgery and I have had no issues and I am leading a normal healthy life.
Ms. Meenakshi Shivaraman
---